Our Values
Bowing the Heart in Worship of God
Ascribe to the LORD the glory due His name; worship the LORD in the splendor of His holiness. 
Psalm 29:2
Worship is a core value for Friendship because we believe that when our worship honors God, all of our other core values are strengthened. Evangelism and ministry flow out of a life that has learned to worship. Christ-likeness and servant-mindedness are cultivated in the environment of genuine worship. Worship impacts all that we are and all that we do. Worship at Friendship is a rich experience as we long for the moving of God's Holy Spirit in worship.  Sometimes our services are filled with joyful celebration. At other times we are more contemplative and reflective. Every member of Friendship is encouraged to practice regular times of private worship throughout the week and to be present when the congregation gathers for worship as the body of Christ.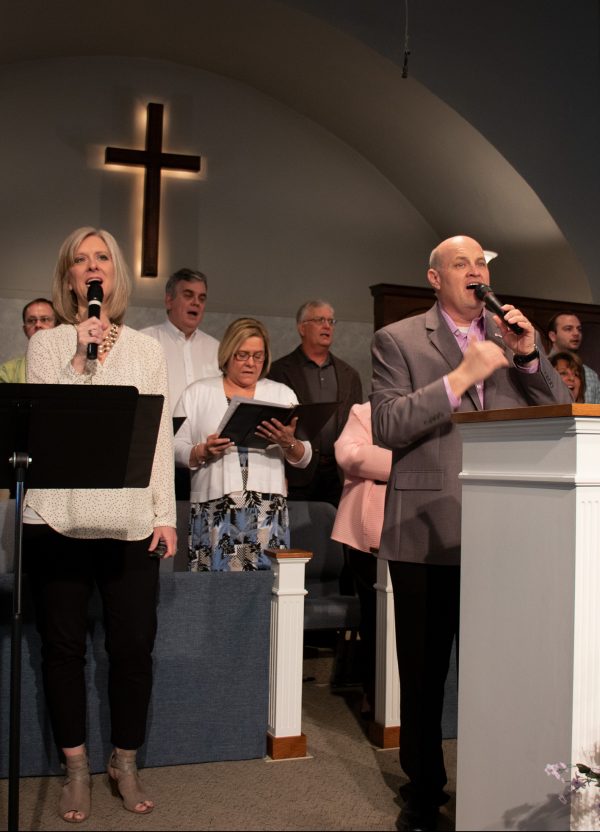 Bending the knee in Prayer
Devote yourselves to prayer, being watchful and thankful. Pray without ceasing. 
Colossians 4:2, 1 Thessalonians 5:17
Prayer is a core value of the church because we believe that nothing puts us in touch with the resources of our mighty God the way prayer does. Prayer energizes our work and witness. Prayer collects our brokenness and our hurts and puts them at the feet of Jesus for His mercy. Prayer allows us to speak and listen to the God who created the universe. We pray because we are God's children, and He treats us as our loving Heavenly Father who wants what is best for His children. Prayer takes place in our worship services, in Sunday School classes, on Wednesday nights during Prayer Meeting, and in homes, businesses, dinner tables, and other places scattered throughout the world as members of Friendship are on mission for the cause of Christ. We pray because we need God's blessing in all we do. We pray for wisdom and strength to know God's will and to be faithful in doing His will. We pray because God is gracious and caring when the needs and pressures in life seem overwhelming. We pray to give thanks for God's provision and to find forgiveness when we've gone astray. We pray because God answers prayer. Every member of Friendship is encouraged to grow in their personal prayer lives and to find ways to join with the church body for prayer regularly.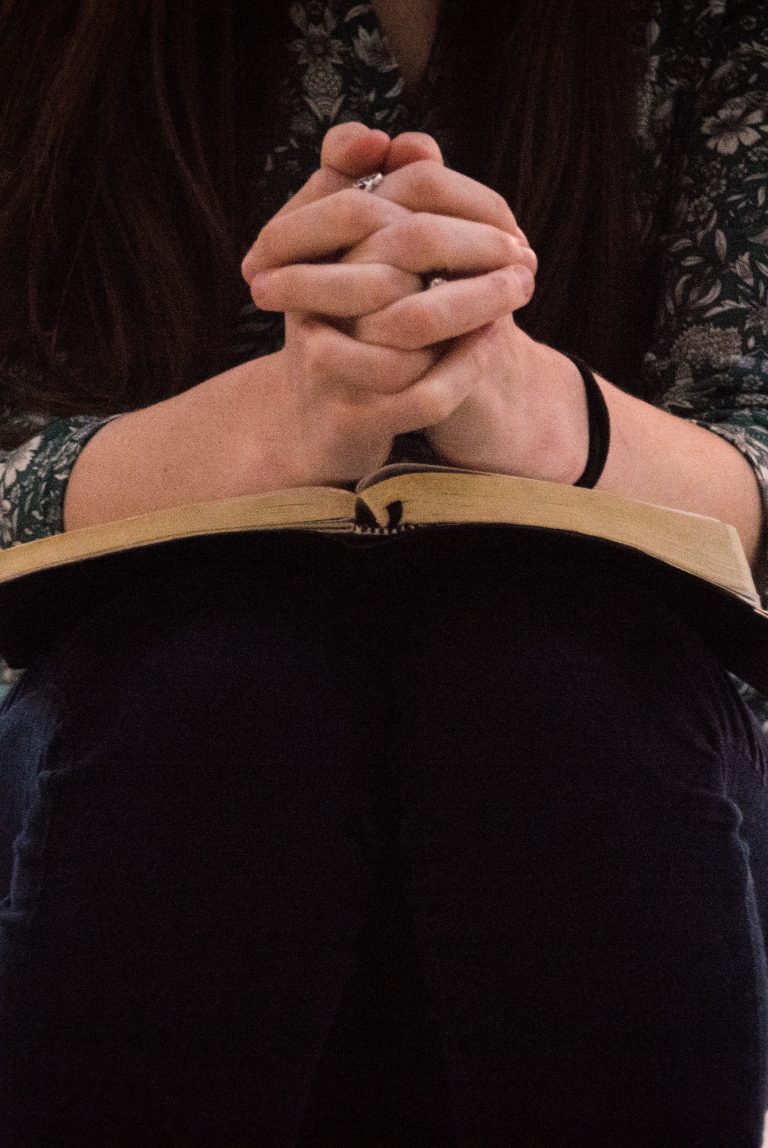 Reaching People for Christ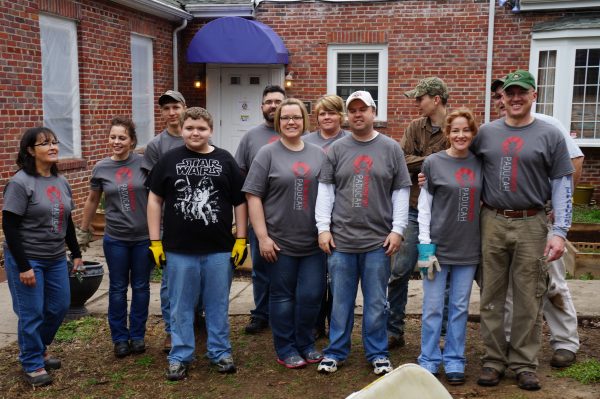 At the core of our church's being, every member of this congregation must be involved in helping bring someone to Christ. This is why our church exists. It's our purpose. It's what we do. A church is a body of baptized believers who are doing what Christ would do in the community if He were here in person today. Christ would be seeking to save that which is lost – that was His mission two thousand years ago and it needs to be ours today. We are a people on mission introducing Jesus to those who do not know Him. Our mission is to be evident in our worship (sermon and song), in our Sunday School (each class is a connecting group where lost people can discover Christ), in our mission commitments (being engaged personally and financially to carry the message of Christ), and in all our ministries (everything we do should connect a person to Christ).
Go ye therefore, and teach all nations, baptizing them in the name of the Father, and of the Son, and of the Holy Ghost: Teaching them to observe all things whatsoever I have commanded you: and, lo, I am with you always, even unto the end of the world. 
Matthew 28:19-20
Applying the Bible to everyday life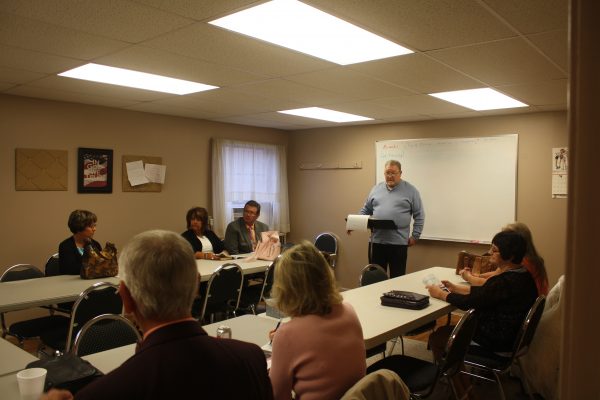 Jesus came that we might have life, not just information. A core value that emphasizes the application of biblical truth to life reminds us of the importance of reading, hearing, meditating on, and aligning our life's decisions and commitments with God's instructions found in the Bible. By doing so we avoid a lifetime of pain and sorrow resulting from poor choices made in our own strength and limited wisdom. When you have a problem or a concern that seems to be overwhelming, you will discover that the Bible has a word of comfort that is always equal to the challenge. When you are tempted to give in or give up, the Bible brings a word of hope and encouragement pointing clearly to a better course of action. The Bible is true from beginning to end and offers the very wisdom of God to all who learn to apply its message with a trusting heart. As a core value, biblical application is a priority in the teaching and preaching ministry of Friendship. We will seek to live consistently with its message and communicate it faithfully in all we do.
Every scripture is inspired by God and useful for teaching, for reproof, for correction, and for training in righteousness, that the person dedicated to God may be capable and equipped for every good work. 
2 Timothy 3:16-17
Building healthy relationships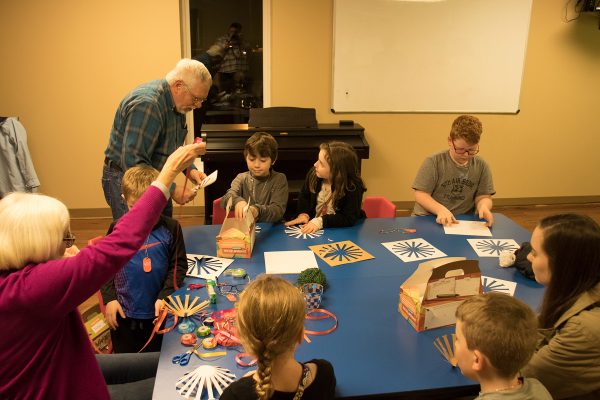 Imagine what it would be like if every relationship you have with others was thriving and growing. Your friendships were mutually valuable. Relationships with family members were rich, strong and meaningful. There were no strained or unreconciled relationships causing bitterness or pain, but instead, putting biblical principles to work, every interpersonal relationship you have was honoring to God. What if every relationship you were in moved someone closer to a relationship with Christ? People like this make a difference in the world for the Kingdom of God and we want to be people like this! Friendship is committed to supporting individuals in becoming all that God has called them to be. We want to support every home and every household with the resources needed to grow and be blessed relationally. We want to become known in the community as a church that can help strengthen marriages, families, and friendships.
And be ye kind one to another, tenderhearted, forgiving one another, even as God for Christ's sake hath forgiven you. 
Ephesians 4:32
Serving in the name of Christ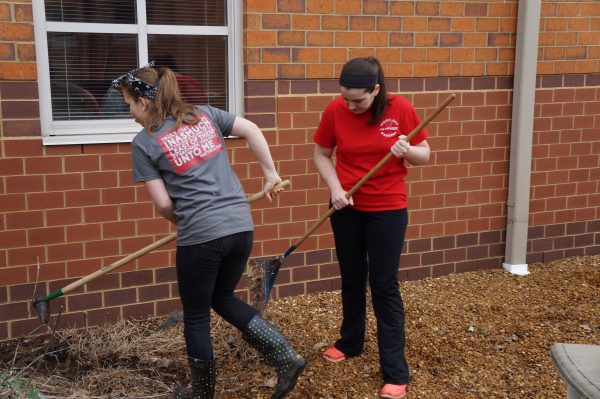 No one was given the gift of salvation so that they could sit on a shelf and catch dust. We were saved to serve! Friendship has served the Paducah community in many different ways throughout our short history. We are here to make a difference in the lives of people by serving them in the name of Christ. From something as simple as holding a door open for a stranger and offering them a kind word to helping with the construction of a home for a single mother, our words and our deeds compliment each other. If you are looking for a place to roll up your sleeves and give of yourself to show the love of Christ, Friendship is a place where you can do that.
I tell you the truth, anyone who gives you a cup of water in my name because you belong to Christ will certainly not lose his reward. 
Mark 9:41
Our Weekly Schedule
Sunday
 
8:15 am
Prayer
9:00 am
Bible Study for all ages
10:15 am
Morning Worship, Sanctuary
5:00 pm
Adult Choir Rehearsal,
Sanctuary
6:00 pm
AWANA,
Sanctuary
 
 
Monday
 
6:30 pm
Women's Bible Study,
Fellowship Hall
 
 
Tuesday
 
6:30 am
Men's Prayer Group,
Sanctuary
11:30am
JOY Club
(senior adult fellowship, first Tuesday of month)
 
 
Wednesday
 
5:00 pm
Family Night Supper, Fellowship Hall
(first Wednesday of month)
6:30 pm
Choir for Preschoolers,
Room C202 (children 3 years – pre-kindergarten)
Choir for Children,
Room C205 (children kindergarten – 5th grade)
Bible Study for Students,
Modular Unit 1 (6th – 12th grade)
Prayer Meeting for Adults, Sanctuary
Our Staff
Jason Browning | Senior Pastor
Jason moved to Paducah in 2000 to become the first pastor at Friendship.  Over the past 20 years, we have experienced tremendous growth, both spiritually and numerically.  Jason and his wife, Bridget, have two grown children – JoAnna and Logan.  Their family shares a common goal to tell as many people as possible about Jesus Christ and the new life that can be experienced through knowing Him.
Shane Yancey | Students & Childrens Minister
Shane is a graduate of Auburn University and has been working in youth ministry for over 20 years. He is a Mayfield native who has moved back to the area after spending most of his adult life in Alabama. He and his wife Meredith are passionate about telling everyone about the deep, deep love of God and how the grace of God has made an impact in their lives and marriage. They have two  boys, Nathan and Noah, who are active, energetic, and excited about life and about God.
Chad Davidson | Worship & Music Minister
Chad began serving at Friendship in August of 2011. Chad recognizes the value of genuine Christ-centered worship and is senstitive to the way music establishes the tone during corporate worship. He believes worship should prepare the hearts of the people so they can make a life-changing decision for Christ as God's Word is proclaimed. In addition to leading worship, Chad also leads our adult choir, children's choir, and media ministry. Chad is married to Kim and they have two children – Reagan and Andrew. 
Pam Hawkins | Administrative Assistant
Pam has served at Friendship as the administrative assistant since 2003. It is very apparent that her time in the office is not simply a job, but it's a ministry. She possesses a real servant's heart – serving the Lord by serving the body of Christ at Friendship. If you have a need, give her a call in the church office. You will find her eager to assist you.
Becoming a Christian
Thank you for visiting! Perhaps you have visited this web site to learn more about Friendship. Perhaps you are searching for a church home. Maybe you feel a stirring in your heart to know the God of the universe and His Son, Jesus. If you would like to accept Christ as your Savior, you can do that right now. Below is information on what it means to accept Christ, why you need a Savior and how to invite Christ into your heart. If you pray this prayer, you are encouraged to call us at (270) 534-1900 and speak to a minister about your decision.
Everyone is born a sinner.
Romans 3:23 reveals that "… all have sinned and fall short of the glory of God …"
Sin separates you from God. Because God loves you, He does not want you to be separated from Him.
God sent a way for each person to be brought back into His fellowship: Jesus Christ.

Romans 6:23 says: " … for the wages (or payment) of sin is death, but the gift of God is eternal life in Christ Jesus our Lord … "

Although people should die for their sins, God, in His love, sent His own son, Jesus, to take their place. God allowed Jesus' death to be payment for the sins of those who accept His Son as their Savior.

Jesus Christ's sacrifice on the cross is God's only provision for sin.

You cannot work hard enough.
You cannot give enough.
What you cannot do in your strength, God did for you in Jesus.

So how do you become a Christian?

To accept this gift, you must pray to God, admit you are a sinner and turn away from your sins. You must then ask Jesus to come into your life, forgive your sins and cleanse your heart.  John 3:16 says: "For God so loved the world that He gave His only begotten Son, that whoever believes in Him shall not perish, but have everlasting life."

If you would like to accept God's free gift of mercy and have eternal life, simply pray this prayer:

Dear Lord Jesus, I know I am a sinner. I need Your forgiveness. I believe You died for my sins and I want to turn from my sins. I invite You to come into my heart and into my life. In Jesus' name I pray. Amen.If you prayed this prayer and would like to talk to someone about it, please call Friendship at (270) 534-1900 or contact us through email. We would love to provide you with a free resource as you begin this new journey of faith.
Becoming a Member
Why join a church?

Church membership is an important commitment because it is a tangible expression of a life that is committed to Jesus Christ. Church membership has its theological base clearly set forth in the New Testament. There is no evidence of anyone becoming a follower of Jesus Christ without being committed to the fellowship of a local church with other like-hearted individuals for the spread of the gospel.

Church membership provides a place for service and ministry, gives opportunity for the disciplines of accountability to be properly expressed, and allows the discernment of the body of Christ to take place as the church lives out her mission and ministry in a community.

We would like to invite you to consider making Friendship your church home.
How do I join?

The Bible tells us that Christ loved the church and gave Himself for it (Ephesians 5:25).  As individuals committed their life to Christ, they were added (joined) to the church (Acts 2:47).  God wants believers to be part of a local church.  Here are ways to become a member at Friendship:

By Baptism — When you accept Jesus Christ as your Savior and Lord, you need to obey Him by being baptized (immersed).  Following your baptism, you will be a member of this church.

By Letter — If you are a member of another Baptist Church, you may request we write that church stating your desire to unite by letter with our church.  They, in turn, will send a letter confirming you have been a member there, transferring your membership from their church to ours.

By Statement — If you have committed your life to Christ and have been biblically baptized by immersion, you can request that we receive your membership by statement of prior confession and baptism.

Regardless of your church background, we invite you to speak to a minister about your decision so we may answer questions you might have regarding membership. The most important thing to us is that you have every opportunity to grow as a disciple of Jesus Christ. We believe that church membership is an important element in this growth process.
Directions
Friendship Baptist Church
146 South Friendship Road
Paducah, KY  42003
Phone:  270-534-1900
Email:  [email protected]
20 Years of Ministry
Celebrating 20 Years of Ministry
Friendship recently celebrated 20 years of doing ministry and witnessing God change the lives of so many people. We humbly acknowledge that it is God "who is able to do far more abundantly beyond all that we ask or think, according to the power that works within us, to Him be the glory in the church and in Christ Jesus to all generations forever and ever…" We hope you will enjoy the following videos which commemorate this special milestone. We are grateful for all God has done in His church in the past and we press forward with a steadfast commitment to lead others to connect with and commit to the Living God.