Our Women's Ministry seeks to meet the spiritual, physical, and emotional needs of women at Friendship and within our community. We encourage women to grow in their faith in Christ, to develop and strengthen intimate friendships with other women, and to provide opportunities to serve and reach our community for Christ.
Women's Bible Study
Breathe By Priscilla Schirer
February 24 – March 23
6:30 PM
One of the greatest challenges among women in our culture is taking time to cease from all the activities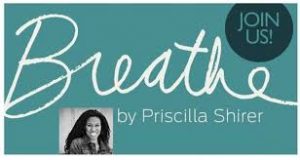 and just breathe. We are in bondage to busyness. We constantly strive to complete the limitless to-do lists that hinder us from experiencing all that God has for us. It is time for us to breathe and build margin into our lives for God. In the Old Testament, God instituted principles and laws that would transform the Israelites' mindset. He didn't just want them legally free; He wanted them to be able to walk in the freedom and enjoy it. So God gave them many gifts, including boundaries in which to enjoy those gifts. Sabbath was intended as a gift, and it is still a gift to us today. If you are weary, worn out, and exhausted the concept of Sabbath will change your life.
Trustworthy By Lysa Terkeurst
March 12 – April 16
11:30 AM
When hard times come and it seems God is deviating from the plan we assume our life should follow, we're much more likely to want to tame God, not trust Him. It's then that we begin to press into our ways and our own timing. No human can carry the weight of being their own god, but so many of us try.
In this study of 1 & 2 Kings, you can join Lysa Terkeurst in Israel as she honestly reveals the places of distrust in her own heart while exploring the deeply personal applicable Scriptures that will teach us how to truly trust God.
Women on Mission

Meets the Third Tuesday of Every Month
10:30 AM
Women on Mission is an active missions organization through which women are discipled in matching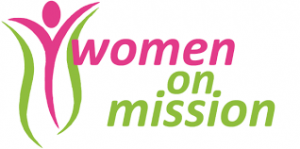 their faith and their lifestyle through missions projects, ministries, prayer, and Bible study. The purpose of all Women on Mission activities is that every person has the opportunity to hear and respond to the Gospel. Friendship ladies gather on the third Tuesday of every month at 10:30 a.m. for Women on Mission.