Bowing the Heart in Worship of God
Ascribe to the LORD the glory due His name; worship the LORD in the splendor of His holiness. 
Psalm 29:2
Worship is a core value for Friendship because we believe that when our worship honors God, all of our other core values are strengthened. Evangelism and ministry flow out of a life that has learned to worship. Christ-likeness and servant-mindedness are cultivated in the environment of genuine worship. Worship impacts all that we are and all that we do. Worship at Friendship is a rich experience as we long for the moving of God's Holy Spirit in worship.  Sometimes our services are filled with joyful celebration. At other times we are more contemplative and reflective. Every member of Friendship is encouraged to practice regular times of private worship throughout the week and to be present when the congregation gathers for worship as the body of Christ.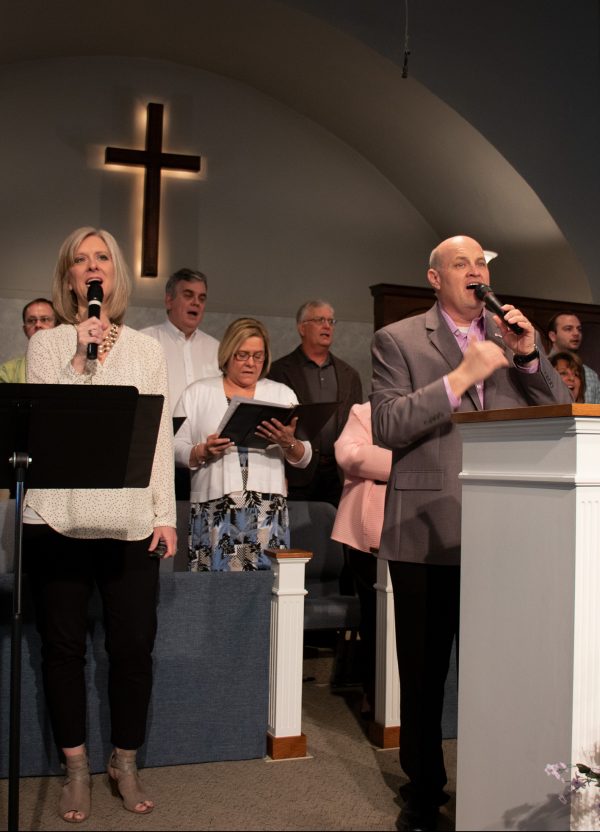 Bending the knee in Prayer
Devote yourselves to prayer, being watchful and thankful. Pray without ceasing. 
Colossians 4:2, 1 Thessalonians 5:17
Prayer is a core value of the church because we believe that nothing puts us in touch with the resources of our mighty God the way prayer does. Prayer energizes our work and witness. Prayer collects our brokenness and our hurts and puts them at the feet of Jesus for His mercy. Prayer allows us to speak and listen to the God who created the universe. We pray because we are God's children, and He treats us as our loving Heavenly Father who wants what is best for His children. Prayer takes place in our worship services, in Sunday School classes, on Wednesday nights during Prayer Meeting, and in homes, businesses, dinner tables, and other places scattered throughout the world as members of Friendship are on mission for the cause of Christ. We pray because we need God's blessing in all we do. We pray for wisdom and strength to know God's will and to be faithful in doing His will. We pray because God is gracious and caring when the needs and pressures in life seem overwhelming. We pray to give thanks for God's provision and to find forgiveness when we've gone astray. We pray because God answers prayer. Every member of Friendship is encouraged to grow in their personal prayer lives and to find ways to join with the church body for prayer regularly.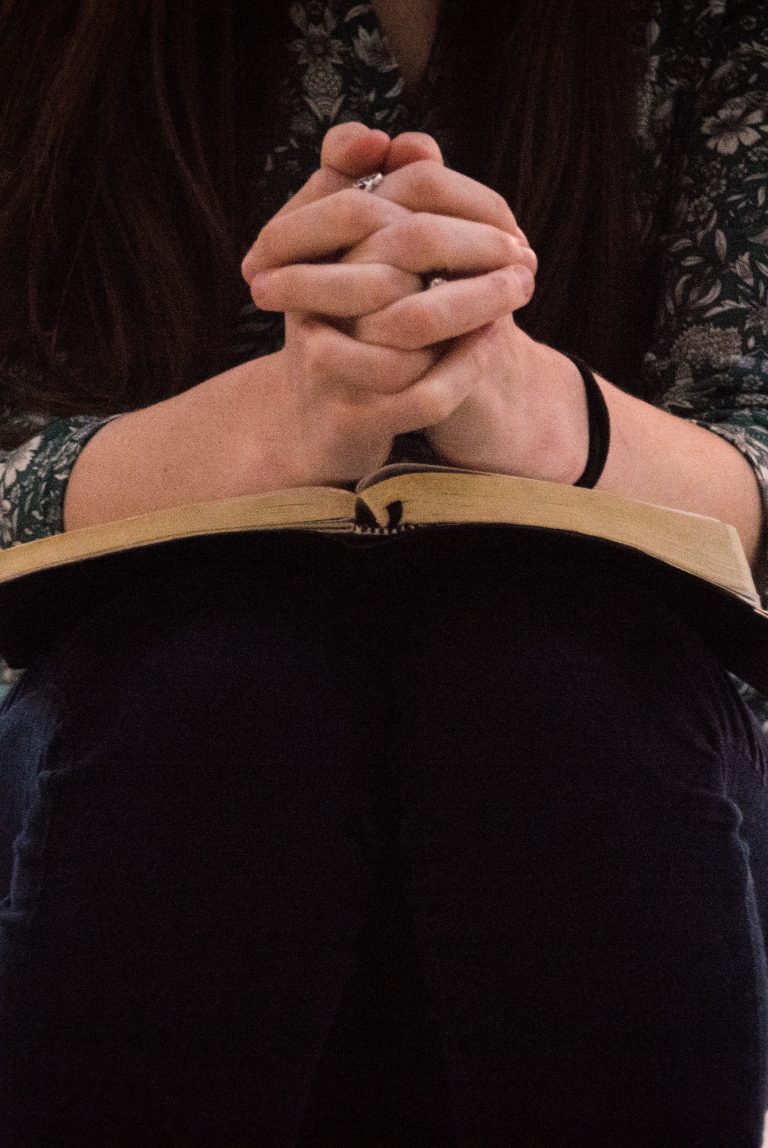 Reaching People for Christ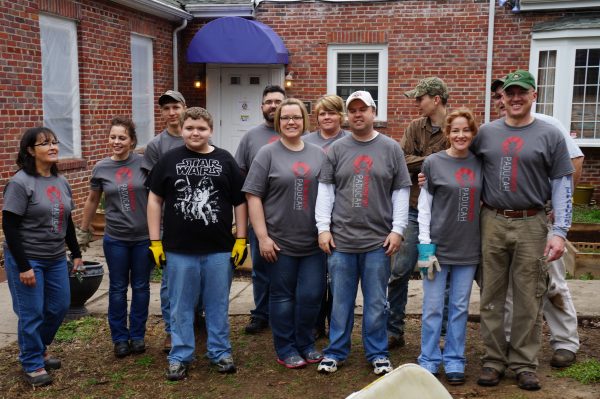 At the core of our church's being, every member of this congregation must be involved in helping bring someone to Christ. This is why our church exists. It's our purpose. It's what we do. A church is a body of baptized believers who are doing what Christ would do in the community if He were here in person today. Christ would be seeking to save that which is lost – that was His mission two thousand years ago and it needs to be ours today. We are a people on mission introducing Jesus to those who do not know Him. Our mission is to be evident in our worship (sermon and song), in our Sunday School (each class is a connecting group where lost people can discover Christ), in our mission commitments (being engaged personally and financially to carry the message of Christ), and in all our ministries (everything we do should connect a person to Christ).
Go ye therefore, and teach all nations, baptizing them in the name of the Father, and of the Son, and of the Holy Ghost: Teaching them to observe all things whatsoever I have commanded you: and, lo, I am with you always, even unto the end of the world. 
Matthew 28:19-20
Applying the Bible to everyday life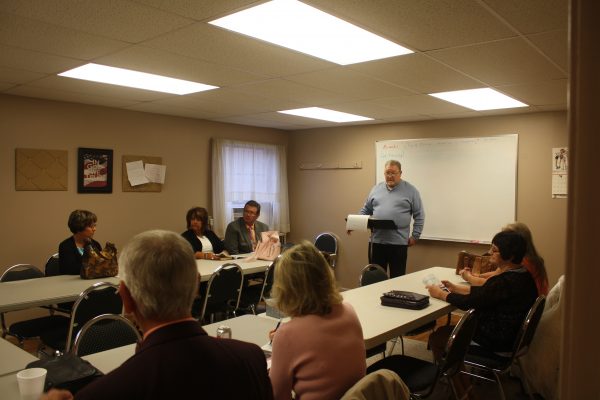 Jesus came that we might have life, not just information. A core value that emphasizes the application of biblical truth to life reminds us of the importance of reading, hearing, meditating on, and aligning our life's decisions and commitments with God's instructions found in the Bible. By doing so we avoid a lifetime of pain and sorrow resulting from poor choices made in our own strength and limited wisdom. When you have a problem or a concern that seems to be overwhelming, you will discover that the Bible has a word of comfort that is always equal to the challenge. When you are tempted to give in or give up, the Bible brings a word of hope and encouragement pointing clearly to a better course of action. The Bible is true from beginning to end and offers the very wisdom of God to all who learn to apply its message with a trusting heart. As a core value, biblical application is a priority in the teaching and preaching ministry of Friendship. We will seek to live consistently with its message and communicate it faithfully in all we do.
Every scripture is inspired by God and useful for teaching, for reproof, for correction, and for training in righteousness, that the person dedicated to God may be capable and equipped for every good work. 
2 Timothy 3:16-17
Building healthy relationships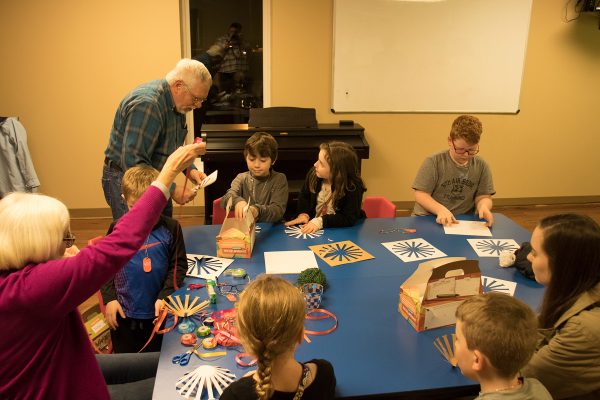 Imagine what it would be like if every relationship you have with others was thriving and growing. Your friendships were mutually valuable. Relationships with family members were rich, strong and meaningful. There were no strained or unreconciled relationships causing bitterness or pain, but instead, putting biblical principles to work, every interpersonal relationship you have was honoring to God. What if every relationship you were in moved someone closer to a relationship with Christ? People like this make a difference in the world for the Kingdom of God and we want to be people like this! Friendship is committed to supporting individuals in becoming all that God has called them to be. We want to support every home and every household with the resources needed to grow and be blessed relationally. We want to become known in the community as a church that can help strengthen marriages, families, and friendships.
And be ye kind one to another, tenderhearted, forgiving one another, even as God for Christ's sake hath forgiven you. 
Ephesians 4:32
Serving in the name of Christ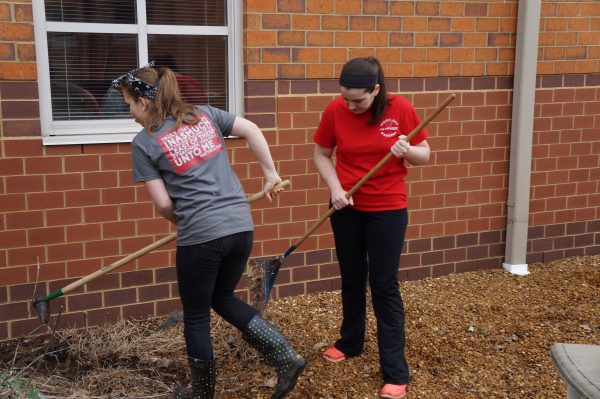 No one was given the gift of salvation so that they could sit on a shelf and catch dust. We were saved to serve! Friendship has served the Paducah community in many different ways throughout our short history. We are here to make a difference in the lives of people by serving them in the name of Christ. From something as simple as holding a door open for a stranger and offering them a kind word to helping with the construction of a home for a single mother, our words and our deeds compliment each other. If you are looking for a place to roll up your sleeves and give of yourself to show the love of Christ, Friendship is a place where you can do that.
I tell you the truth, anyone who gives you a cup of water in my name because you belong to Christ will certainly not lose his reward. 
Mark 9:41