Bible Study

Worship is a core value for Friendship because we believe that when our worship honors God, all of our other core values are strengthened. Evangelism and ministry flow out of a life that has learned to worship. Christ-likeness and servant-mindedness are cultivated in the environment of genuine worship. Worship impacts all that we are and all that we do. Worship at Friendship is a rich experience as we long for the moving of God's Holy Spirit in worship.  Sometimes our services are filled with joyful celebration. At other times we are more contemplative and reflective. Every member of Friendship is encouraged to practice regular times of private worship throughout the week and to be present when the congregation gathers for worship as the body of Christ.
| | | |
| --- | --- | --- |
| Class | Location | Teacher |
| Adults | | |
| King's Messengers Senior Adults | Sanctuary | Hutch Hutcheson |
| Abundant Life Adults 40-60 years of age | Room 305 | |
| Grace Ladies Ladies of all ages | Room 304 | Donna Schmidt |
| Adult 2 Adults 30-50 years of age | Modular Unit 2a | Mark Bond |
| Adult 1 Adults 20-40 years of age | Modular Unit 2b | Anthony Copeland |
| Young Adults Adults 20-30 years of age | Room 306 | Jeff & Traci Lawrence |
| College & Career Adults 18-25 years of age | Room 303 | Kelly Hudspeth |
| Preschool | | |
| Bed Babies | Room C201 | Judy Grounds & Jeanette King |
| Toddlers | Room C200 | Pat Trice |
| 2 & 3 Year Olds | Room C202 | Tammy Barclay |
| 4 Year Olds & Kindergarten | Room C204 | Lynda Wilkins |
| Children | | |
| 1st  & 2nd Grade | Room C206 | Patty Bickerstaff |
| 3rd & 4th Grade | Room C203 | Bridget Browning |
| 5th Grade | Room C205 | Sherry Queen |
| Students | | |
| Middle School & High School Girls | Modular Unit 1 | Billie Stuber |
| Middle School Boys | Modular Unit 1 | Andrew Halligan |
|  High School Boys | Modular Unit 1 | Josh Hawkins |
Missions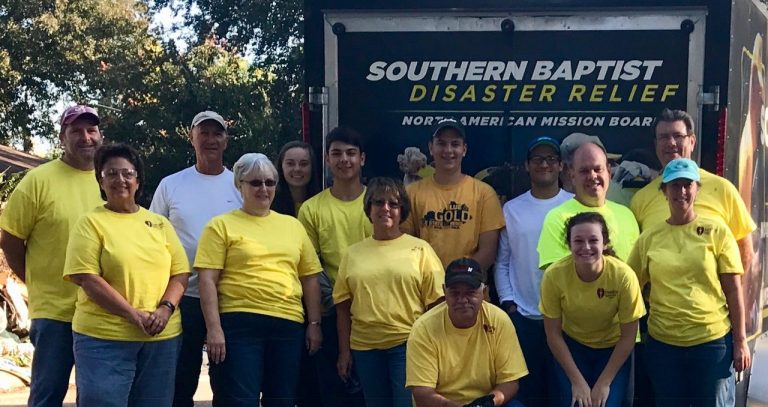 In Matthew 28:19-20, Jesus told His disciples: "Go therefore and make disciples of all the nations, baptizing them in the name of the Father and the Son and the Holy Spirit, teaching them to observe all that I commanded you…" In our effort to follow the Great Commission, Friendship uses the strategy exemplified in Acts 1:8 to share the Gospel of Jesus Christ to the world by being "witnesses in Jerusalem, and in all Judea and Samaria, and to the ends of the earth." The possibilities are endless as we build bridges in our community, throughout our country, and around the world.
Labor For Your Neighbor is a community outreach ministry coordinated through our Sunday morning small groups at Friendship. Each small group seeks to make a positive impact on our community by going beyond the four-walls of the church building and demonstrating Christ's love to others. In past months, our small groups have renovated a home for a single mother, organized a community water-play-day for a local housing project, and performed needed yard work for widows in our area. There is still much to do! Lots need cleaning, yards need mowing, homes need to be repaired, but, even more importantly, people need to see the love of Christ in action. Friendship is committed to seeking ways to move the church into the community so that others may believe.
In July, Friendship will send a mission team to Central Cuba. The church is currently supporting three Cuban pastors in this region. We will be assisting all three churches with Vacation Bible School in an effort to share the Gospel with children and their families.  
In December, Friendship will take its fourth team to Atlanta, Georgia to assist with Operation Christmas Child. Friendship volunteers will work in the processing center preparing shoe boxes for shipment.
Upcoming Mission Opportunities
Music

Psalm 150 instructs us to "Praise the Lord. Praise Him in His sanctuary; praise Him in His mighty heavens…. Let everything that has breath praise the Lord." This instruction forms the basis for our choral ministry at Friendship Baptist Church: to joyfully come into God's presence with thanksgiving and joyful praise. Our choir assists in leading worship during our 10:15 a.m. service and presents powerful special presentations to honor our Risen Savior. The music and worship ministry at Friendship has a three-fold objective:

Small Group Studies
Adult Small Group Bible Studies – Fall 2019
August 18 – September 22

Small groups exist as a way for people to engage in Biblical community that helps them become more like Jesus in every area of their lives. When we take the risk of being authentic with a small group of people, we can experience God's grace and love coming through others, which leads to freedom and transformation. Like iron sharpening iron, the relationships we form within our small communities can become a tool for God to use in our character transformation. The following classes will meet at Friendship August 18 through September 22, from 6:00-7:00 pm. If you would like more information about a particular study, please email [email protected].
No More Excuses, a study for men by Tony Evans. Men look up to the guys who can take a hit and keep going. We respect the fighter who picks himself up off the canvas after a knock-out punch and hangs in until the final bell. The quarterback who gets blindsided but doesn't fumble the ball earns our approval. Physical toughness like this is admirable, but it takes more than guts to become the men God made us to be, especially when the struggles we face are personal and close to the heart.
Drawing from the lives of Moses, David, Joseph, Jonah, and other biblical men who faced the worst, Evans pulls men out of their brokenness and declares, "No more!" No more falling short of being the man God desires you to be for any reason. Evans shows that the struggles faced yesterday and today are the very same tools God is using to make us better men for tomorrow.
Class meets in Modular Unit 1B.
Cost: $14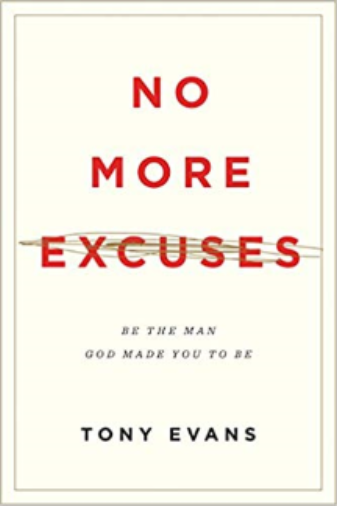 As Christians, we know someday we will leave our familiar country and be united with God in heaven. And yet many of us know very little about this place called heaven. In this enlightening book, bestselling author Dr. Robert Jeffress opens the Scriptures to answer ten fascinating questions about heaven.  
Class meets in the Worship Center. 
No cost.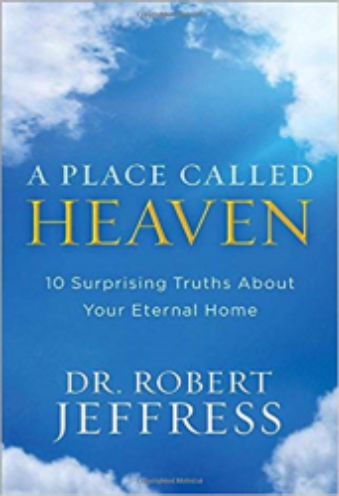 We all have giants in our lives that creep in and take over. Giants like rejection, anxiety, fear, anger and addiction. These adversaries establish a foothold, and before we know it we are tolerating something that is diminishing the glory of God in our lives and holding us back from the freedom that Jesus intends for us.
Put aside what you may think about the classic David vs. Goliath story. In this series, Goliath Must Fall, we are lead to dwell on the size of our God not the height of our giants. Pastor Louie Giglio helps us to find and realize the source of our giants and ensures us that whatever our affliction is, it can, will, and must fall down with the power of Jesus.
Class meets in Modular Unit 1A.
No cost.