Plan a Visit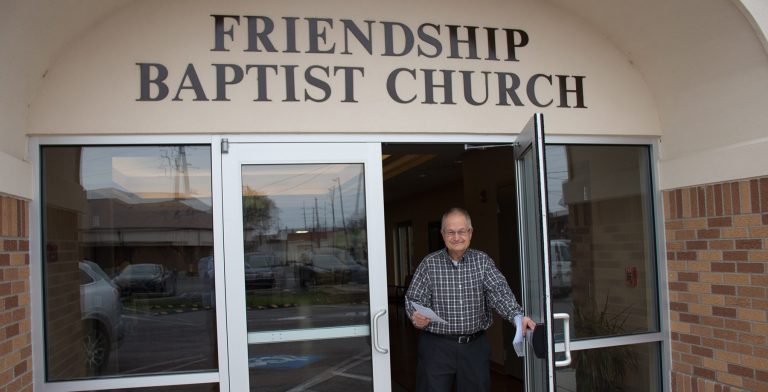 Hello! We are so glad you decided to check out Friendship Baptist Church. We understand that going to a new church for the first time can be intimidating. We want to help make your first experience at Friendship a great one. Look through this information and then let us know if you have any other questions or concerns before you come. You can contact the church office at (270) 534-1900.
What Can I Expect?
Small Group Bible Study is a time for you to meet other adults and discuss issues we all face as we navigate our way in today's world. After a quick cup of coffee, you will gather with other adults in a small group setting.

The morning worship time at Friendship begins with the vocal team leading the church in music. Song lyrics are projected onto the screens so you can sing along and engage with worship as you feel comfortable. After the music portion of service is complete, one of our pastors will share from God's Word an encouraging and hope-filled message.
What About My Kids?
We believe that kids should have a blast at church every single week. This is a priority at Friendship Kids. Another thing we make a priority is your child's safety. We have a detailed check-in process for our Friendship Kids ministry. The first time you visit, you might want to give yourself an extra 10 minutes to register your child for the Friendship Kids experience. We have dedicated kids activities at every Friendship event. During the main worship time, children under the age of 4 will be in our nursery located in the KidZone. Children 4 and over will join their parents in "Big Church" while we sing. Mid-way through the worship service, children 3rd grade and under will be dismissed for "Kid's Worship" where they will learn through Bible teaching created specifically for them.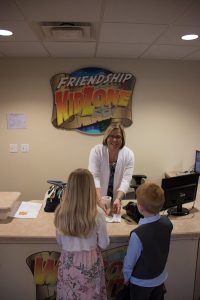 Service Times
Sunday
Small Group Bible Study @ 9:00 AM
Sunday Morning Worship @ 10:15 AM
Sunday Evening Worship @ 6:00 PM
AWANA [Kid's Bible Study] @ 6:00 PM
Youth Bible Study @ 6:00 PM
Wednesday
Prayer & Bible Study @ 6:30 PM
Kid's Choir @ 6:30 PM
Catalyst [Youth Bible Study] @ 6:30 PM
Locations & Directions
As a first time guest, please enter the door on the north side of the building. You will be greeted by our volunteers who will help you find your way.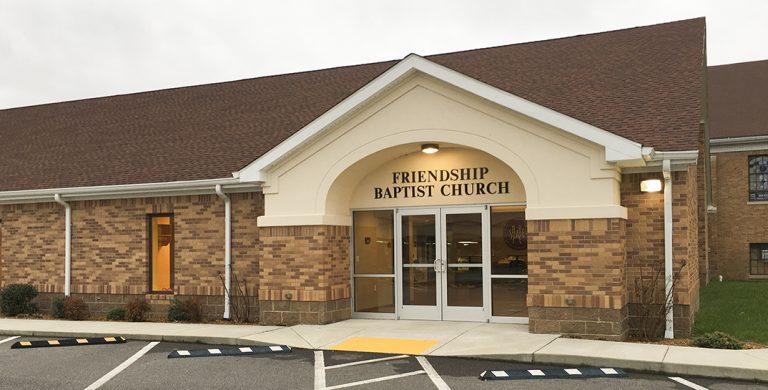 Friendship Baptist Church
146 South Friendship Road
Paducah, KY  42003
Phone:  270-534-1900
Email:  [email protected]
Let Us Know You're Coming